Buoyancy
ACO's Lipumax grease traps are specifically designed for below ground installations and are engineered with features to help prevent buoyancy. Buoyancy is described as the upward force exerted by fluids and weight (gravity) is the downward force produced by an object. A body's ability to key in to the surrounding soil produces friction which in turn also acts to resist buoyancy. Buoyancy exits in soils where there is a high water table and has the potential to cause an installed grease trap body to float.
The Lipumax body features ribs to key into the surrounding material and allows for soil to be compacted around and above the body. The precast concrete collar adds weight that acts as an anchor to prevent uplift.
If buoyancy is a concern, ACO recommends using the load distribution plate and / or cast in situ concrete encasement to provide additional weight to the trap body.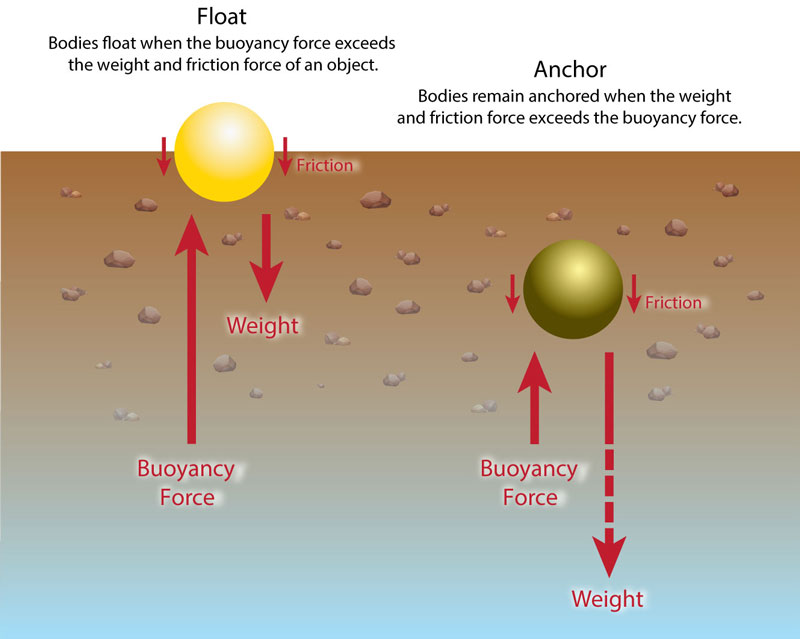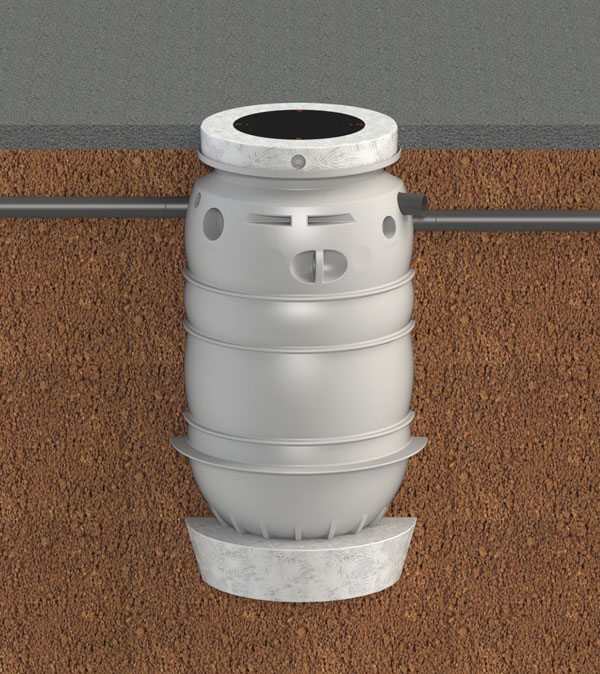 Buoyancy must be addressed when installing below ground grease traps in high water tables.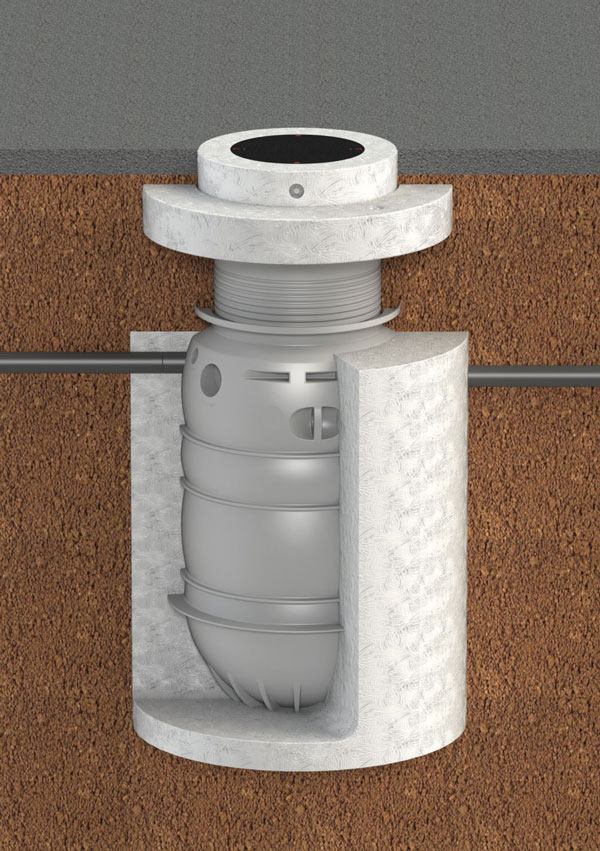 In high water table environments, weight must be added to the structure by a load distribution plate and / or concrete encasement.