Approved by major Australian water authorities & councils
ACO Passavant
Designed for easy maintenance and WH&S
ACO Passavant
ACO Passavant is a range of gravity grease arrestors designed for separating Fats, Oils and Grease (FOG) from commercial kitchens and food processing wastewater.
The range includes:
Our products are:
Compliant to various Australian water authorities and councils
Available for applications up to Load Class D, AS 3996: Access covers and grates
Single point of access for below ground applications
Designed and manufactured to EN 1825: Grease traps
Related brands: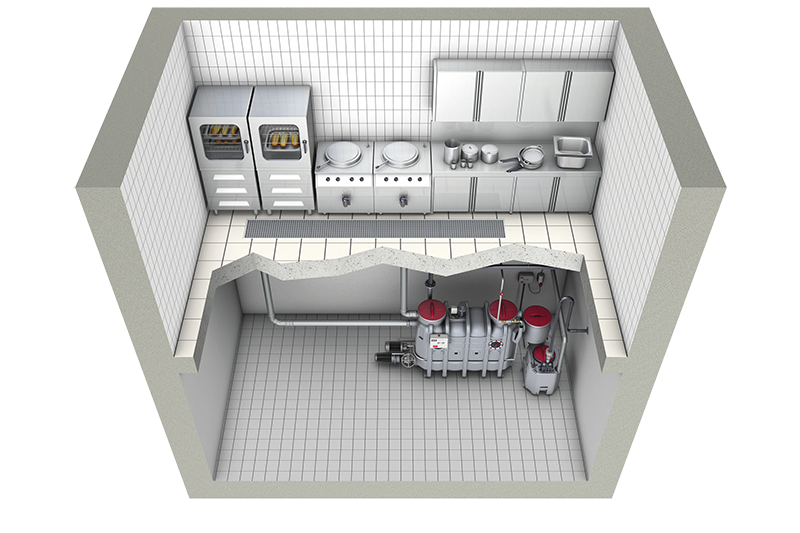 About Fats, Oils and Grease
The accumulation of Fats, Oils and Grease (FOG) in a drainage system can create issues for the food preparation facility and downstream infrastructure. FOG is generated from cooking processes and enters the drainage system via sinks, dishwashers and drainage outlets. Grease arrestors are an effective method of extracting FOG from wastewater and are required to be installed in commercial food preparation facilities.
Untreated FOG has damaging effects on sewer infrastructure and wastewater treatment plants and further downstream can cause surcharges and watercourse pollution.
Pollution resulting from FOG is a major concern for water authorities and local councils in Australia.
Case studies for ACO Passavant solutions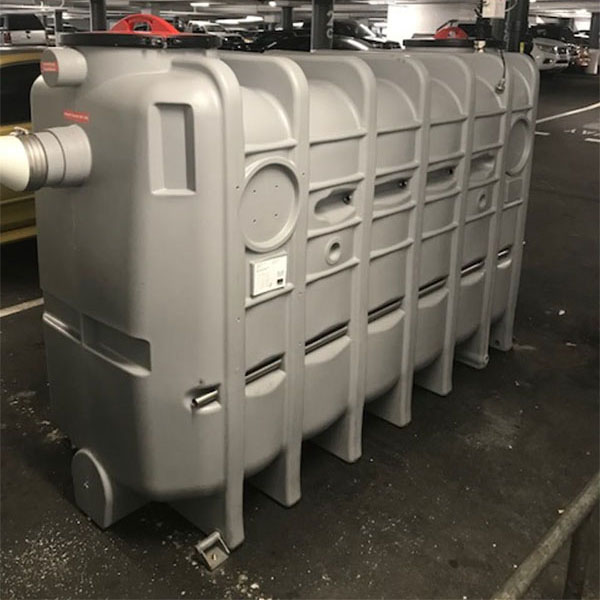 The recent addition of food and beverage retail outlets to the building required the need to incorporate trade waste infrastructure.
Read more about this here.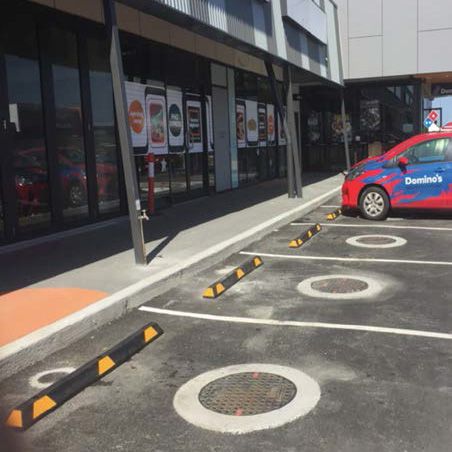 Ease of access for grease removal, maintenance and cleaning was a major consideration for designers, and recommended that each food outlet have their own durable grease trap.
Read more about this here.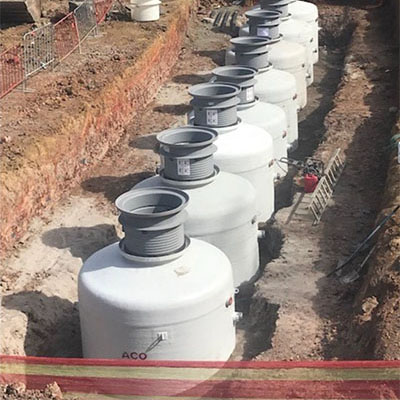 Each food preparation facility in the development requires a grease trap to treat tradewaste, with eight grease traps required to service the numerous restaurants
Read more about this here.